The Accountability Round Table
The Accountability Round Table is dedicated to improving standards of accountability, transparency, ethical behaviour and democratic practice in Commonwealth and State parliaments and governments across Australia. More here.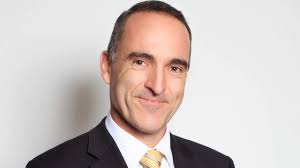 ART's discussion series - data and privacy 18 June 2021, 6.30 - 8.30 pm via zoom Australian Governments are encouraging us to provide more and more personal data to be centrally stored and used by it to provide us with its services. The data we supply to government is...
The reforms we want from the Federal Government

An Integrity System for Australia
The reforms in brief:
A National Integrity System that is proactive, preventive, coordinated and cooperative  | A National Integrity Commission that is independent, has investigative powers, makes recommendations and findings of fact, can investigate the judiciary |  Parliamentary Integrity Commissioner 

Political donations regime & election funding
The reforms in brief:
Caps of ~$1,000 on donations | Real time disclosure | Limits on election campaign expenditure incl. third party entities | Sanctions for electoral breaches | An independent body for public funding | Laws that require truth in political advertising

Civil society engagement
The reforms in brief:
support civic participation in the OGP | value public participation in decisions and policy | recognise the benefits of public engagement, including that of women | make policy and decisions more transparent | allow NFPs freedom of expression, association and opinion | greater collaboration
see more here …

Data in politics & government
The reforms in brief:
Ban covert digital techniques of influence | remove electoral & privacy act exemptions | supervise government data collection | recognise that personal data cannot be de-identified | control profiling for political use | control government buying-in data | cover social media in advertising rules  | ban government data on-selling | citizen opt-in rights 

Policy on the big issues – global warming
The reforms in brief:
An evidence-based, whole of government approach to the environment | a transparent mechanism to drive down emissions | government role in decarbonizing solutions | cooling off period for public officers going into the private sector

Lobbyists
The reforms in brief:
In-house lobbyists incl. in Register | matters discussed disclosed | documents made public | funds, gifts & events declared | oversight of Code & Register by the National Integrity System | campaign donations & expenditure limits | more public engagement in decisions | Senate role in countering undue influence
Integrity Lecture, Awards
National Integrity Commission, OAIC, OGP