Rachel Siewert's acceptance speech – Missen Award 2017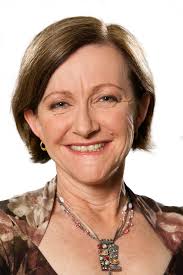 Thank you for this award, it is an honour and a surprise. It is a great privilege to be a Senator, one I do not take lightly. Very few get the opportunity to stand in the chamber to represent the people of their state and I feel lucky to be able to represent the people of WA and work for better outcomes for people across the country. Although I have to admit it took me a long time to realise that I was a 'politician'.
I stood for Parliament because I wanted to affect change, to be a strong voice for members of the community, particularly for the vulnerable and marginalised that don't get heard as much as they should in this place.
Policy must be informed by and reflect the needs of the people it effects. It is therefore important that that this place is as open as possible to the community and that the community gets access to decision makers but they can't afford lobbyists and PR teams.
I passionately believe that all members of parliament have a responsibility to the community to make sure that their voices are being heard.
It is easy in these corridors of power for the everyday interests of people to be lost, in the complexities in bills, the sheer enormity of the numbers in the budgets, the statistics and facts we need to remember and listen to the people whose lives we are affecting every day.
We need to look for ways to ensure openness and access to address issues – there are a number of ways; motions, MPIs, private members bills, amendments to Government bills, speeches and also the committee process – where we can explore important issues, expose issues and make change – will come back to that.
I have had the privilege to be Chair of the Community Affairs References Committee for a number of years. Through this process I have seen what can be achieved by working together and the incredible impact that listening to a group who have long been ignored can have. I have learnt a lot through this process.
And we have achieved change – forced adoptions for instance. A point that I take with me always when a mother gave us evidence of the forced adoption of her child, when she had finished giving evidence I said something like thank you for sharing your story – her response is engraved in my memory – she said. So I always remember these are peoples' lives and experiences we are affecting.
I have been given the chance to listen and learn from so many people, and I have tried to represent their interests in parliament. I know from experience that this work is important and makes a difference.
Politicians are leaders in our community – Dr Ann Marie McSwain of the University of Missouri, speaking on leadership said:
Leadership is about capacity, the capacity of leaders to listen and observe, to use their expertise as a starting point to encourage dialogue between all levels of decision making, to articulate their own values and visions clearly but not impose them.
Rachel Siewert September 2017