THE  ACCOUNTABILITY ROUND TABLE 'BUTTON / MISSEN' PARLIAMENTARY INTEGRITY AWARDS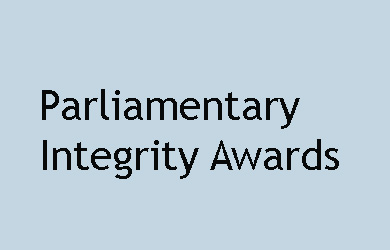 In 2010, Accountability Round Table created two Parliamentary Integrity Awards for federal parliamentarians. They honour two former members of the federal Parliament, John Button and Alan Missen, in recognition of their outstanding commitment to the values, purposes and duties for which power was entrusted to them as members of the Australian Parliament.
ART Integrity Awards – the Button and Missen Awards – are for MPs and Senators who have demonstrated outstanding commitment to the public interest in the performing their role with:
Honesty, Civility, Independence and/or Political Courage in one or more of the following:
Supporting the principles and practice of transparent and accountable government
Contributing effectively and constructively to parliamentary debate, committee deliberations and/or policy development in a way that promotes and/or supports good parliamentary practice and the institution of parliament
Pursuing a change in government policy or practice whether generally or in response to a constituency issue or injustice
Protecting peoples' political and civil rights.
THE BUTTON AWARD is awarded to Ministers, Parliamentary Secretaries and Shadow Ministers and Parliamentary Secretaries
Button Award Criteria
THE MISSEN AWARD is awarded to Back benchers and Cross benchers including independents and members of minority parties.
Missen Award Criteria
To quote former Chief Justice Sir Anthony Mason's presentation of  the inaugural awards in 2010, "The object of the awards is to offer public recognition and support to those members of parliament whose service to the public bears the hallmark of integrity. It is hoped the awards will focus attention on the vital importance of integrity and accountability in public life, encourage public understanding and discussion of government accountability issues, and in this way counter the growing cynicism about our parliamentary democracy."
---
FORTHCOMING  AWARDS
---
---
PREVIOUS AWARDS
---
Awards to the 45th Parliament – 15th October 2019
The John Button Award went to
The Hon.TONY SMITH MP. 30th Speaker of the House of Representatives. Member for Casey from 2001 to 2022.
Citation.
The Alan Missen Award went to
Ms CATHY MCGOWAN, AO, MP. Former Independent Member for Indi.from 2013 until her retirement before the 2019 federal election.
Citation.
Presented by The Hon Kenneth Hayne, QC, AC, former justice of the High Court and Royal Commissioner to the Banking Royal Commission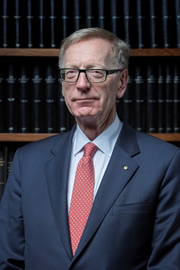 The Hon Kenneth Hayne's speech
---
Awards to the 44th Parliament – 13th September 2017
No John Button Award was made for this term of Parliament as the awarding committee found no senator or member who met the criteria.
The Alan Missen Award went to;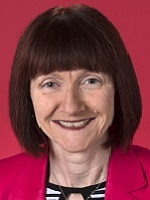 Former Senator RACHEL SIEWERT, Senator for Western Australia from 2005 to 2021. Australian Greens co-deputy leader from 2017 to 2018.
Citation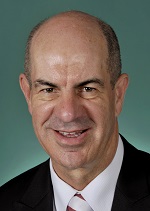 Hon. KELVIN THOMSON, MP Former Member for Wills 1996 to 2016. Parliamentary Secretary for Trade 2013. Parliamentary Secretary for Schools 2013, Member, Opposition Shadow Ministry 1997 to 2007.
Citation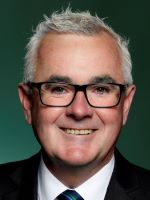 Mr ANDREW WILKIE, MP Independent former Member for Clark, 2019 to 2022.
Citation
Presented by The Hon Murray Gleeson, AC, the 11th Chief Justice of Australia, in office from 1998 to 2000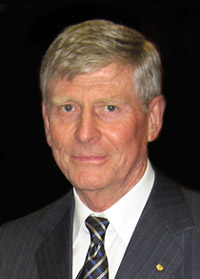 The Hon Murray Gleeson's speech
---
Awards to the 43rd Parliament – 11th of December 2013.
The John Button Award went to: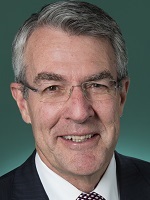 The Hon. MARK DREYFUS, QC. MP. Member for  for Isaacs since 2007. Attorney General, February to September 2013, Shadow Attorney-General, Shadow Minister for the Arts, Current Attorney General 2022 –
Citation
Mark Dreyfus' Acceptance Speech
The Alan Missen Award went to;
  The Hon. MELISSA PARKE, MP. Former Member for Fremantle, 2007 to 2016. Minister for International Development, July to September 2013
Citation
Melissa Parke's Acceptance Speech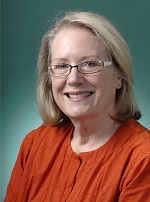 The Hon. JUDI MOYLAN, AO MP. Former Member for Pearce from 1993 to 2013. Minister for Family Services, March 1996 to October.1997. Minister for the Status of Women from October 1997 to October 1998.
Citation
Judi Moylan's acceptance speech
Presented by Sir Gerard Brennan, AC KBE GBS QC, the 10th Chief Justice of Australia from 1995 to 1998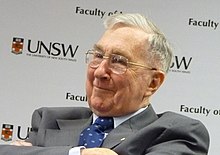 ---
Awards to the 42nd Parliament – 15th of June 2010
The Inaugural Awards
The John Button Award went to:
The Hon. JOHN FAULKNER, Senator for New South Wales from 1989 to 2015. Minister for Veterans' Affairs March.1993 to March1994; Minister for Defence Science and Personnel March1993 to March1994; Minister for Sport and Territories, March1994 to March/.1994; Minister for Environment, Sport and Territories, March.1994 to March.1996; Cabinet Minister March.1994 to March 1996; Cabinet Minister December.2007 to September.2010; Special Minister of State December.2007 to June 2009; Minister for Defence June.2009 to September.2010.
John Faulkner's 's acceptance speech.
The Alan Missen Award went to;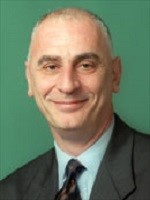 PETRO GEORGIOU, AO, MP.  Member for Kooyong from 1994 to 2010,
Petro Georgiou's acceptance speech
Presented by The Hon Sir Anthony Mason AC KBE GBM QC HonFAIB DistFRSN, the 9th Chief Justice of Australia, from 1987 to 1995.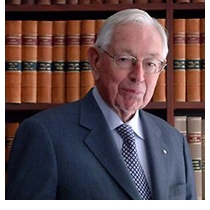 ---
The Launch of the Accountability Round Table 'Button – Missen' Parliamentary Integrity Awards by Tony Fitzgerald – 11th March 2010
The Accountability Round Table launched its 'Button – Missen' Parliamentary Integrity Awards on the 11th March 2010, at the Monash University Law Chambers.

  The Launch Speech was made by Tony Fitzgerald, QC, Chair of the Commission of Inquiry into Official Corruption in Queensland and judge in the Supreme Courts of Queensland and New South Wales.
The speech covered matters of increased domination by sectional interests of  Australia's public life and parliaments, and the public inertia about its effects on official misconduct and the pursuit of populism by governments.  Tony Fitzgerald argued that legal and ethical constraints are necessary to prevent manipulation to advance personal and group interests which risk future dissipation of the social cohesion necessary for society to successfully function.
Button Missen Parliamentary Integrity Awards Launch Speech – Tony Fitzgerald QC
---