Former judge Stephen Charles says a federal ICAC is more important than ever.
https://www.smh.com.au/politics/federal/former-judge-stephen-charles-says-a-federal-icac-is-more-important-than-ever-20180610-p4zkm0.html
---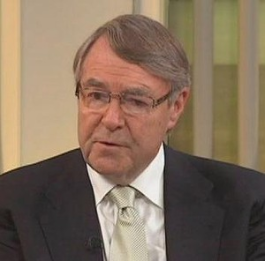 Evidence of foreign attempts to influence Australian politics strengthens the case for a federal ICAC says Stephen Charles, a former Victorian appeals court judge who is one of a number of senior jurists who have been lobbying the federal government to establish such a body.
Mr Charles met the Attorney-General, Christian Porter, last week and said he is satisfied the government is seriously considering how such a body might work.
He said he was told in the meeting that the government was sympathetic to the idea, "but waiting to be convinced".
Earlier this year the Opposition leader Bill Shorten said a Labor government would establish a federal ICAC-style body, but the proposal has met resistance among some influential members of the government.
The former prime minister, Tony Abbott, has said the ICAC is better at destroying reputations than catching crooks, and argued that local and state politicians were more prone to corruption than their Canberra colleagues.
Mr Charles said the suggestion that "the air suddenly clears when you pass through Queanbeyan is a joke".
He argues that corruption flourishes at the intersection of money and influence, and the centre of both in Australia is clearly in Canberra, noting that the two largest spending agencies in the country are the departments of defence and health, and that neither is subject to oversight by an anti-corruption body.
The prime minister's resistance to the formation of federal ICAC appears to have softened, though advocates for the body are concerned that should one be formed by the government it will resemble Victoria's Independent Broad-based Anti-Corruption Commission, which lacks the coercive investigative powers of the ICAC.
"I can see why someone setting up an anti-corruption commission in Canberra would prefer one that was less effective rather than more effective," said Mr Charles.
Mr Porter has already rejected Labor's proposal for a body with similar tough powers as the NSW ICAC.
"The Government continues to consider ways to further strengthen and improve the national integrity framework and a national body is one mechanism being considered, and the Government remains open-minded about further reforms that could improve our current arrangements," Mr Porter said last month according to an ABC report.
"Labor's approach has been to announce a body, but provide absolutely no detail about how it would work.
"The experience at the state level has been that this is the worst possible area in which to engage in policy on the run."
The Australia Institute, a left-leaning think tank that has been lobbying for a federal ICAC, says polling shows that public support for such a body grew from 65 per cent in March 2016 to 88 per cent in December last year.
Its research has estimated that the cost of Australia's slide in Transparency International's Corruption Perception Index to be $73 billion.
https://www.smh.com.au/politics/federal/former-judge-stephen-charles-says-a-federal-icac-is-more-important-than-ever-20180610-p4zkm0.html