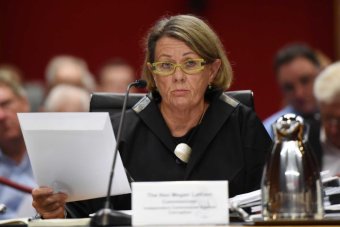 The NSW ICAC has been under sustained political pressure from those who stand to gain by weak investigatory bodies, to wind back its powers to investigate corruption in public service since its inquiry into Margaret Cuneen, and investigations into the Liberal Party. (See Operation Spicer)
Earlier this month the powers of ICAC were drastically reduced, replacing the present Commissioner, Megan Latham with a panel of three commissioners, and requiring her to reapply for her position.  (See SMH 15 Nov 2016)
Today, the Independent Commission Against Corruption (ICAC) commissioner Megan Latham has resigned. (The Guardian; ABC News; The Australian)

The NSW ICAC, once the best of the state and territory independent anti corruption commissions, has now been significantly weakened and its powers watered down. For both State level anti-corruption, and the prospect of any Federal level anti-corruption watchdogs, this is bad news.
Neither is it good news for strong Australian commitments to the international Open Government Partnership goals.
---
ABC RN World Today interviews David Ipp and Adam Graycar on ICAC
November 24, 2016 12:15:17
David Ipp, Commissioner, Independent Commission Against Corruption, 2009-14 and Adam Graycar, Professor of Public Policy, Flinders University have commented on Megan Latham's resignation on ABC RN "World Today".
Hear them on the link below.
"Australia's oldest anti-corruption agency has "had its fangs removed".
That's the scathing assessment of a former New South Wales Independent Commission Against Corruption Commissioner, after the latest twist in the body's turbulent recent history.
Commissioner Megan Latham has resigned.
The government had ordered her to reapply for her job, after her investigations claimed the scalps of a number of sitting M-Ps.
Ms Latham's predecessor, David Ipp, has told The World Today that the body can no longer be considered 'independent'."
---
ABC RN Late Night Live interviews AJ Brown on ICAC
Is ICAC a target?
The ICAC has made some powerful enemies in its attempts to uncover corruption. In pushing for the chief commissioner Megan Latham's resignation, those enemies appear to be getting their revenge.
Guest: A.J. Brown, Professor of Public Policy and Law at Griffith University

---