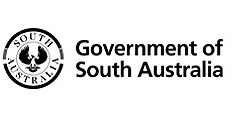 The South Australian Government Lobbyist Code applies to Ministers, Ministerial staff, Parliamentary Secretaries and Public Servants.
The Lobbyist Code of Conduct (the Code) has been designed to introduce greater accountability and transparency into the lobbying process and the interaction between lobbyists and the South Australian Government. Similar codes have been introduced in most Australian jurisdictions.
With limited exceptions, any lobbyist who wishes to conduct lobbying activities with the South Australian Government must, from 1 December 2009, have their details registered on the Lobbyist Register (the Register) and comply with the other requirements of the Lobbyist Code of Conduct.
A further element of the Code is that it proscribes lobbying on certain matters by retired Ministers, Parliamentary Secretaries, and persons who have previously been ministerial advisers or departmental executives for a period after they leave those positions.
While the Code mainly affects lobbyists it also places important obligations on government representatives. These obligations centre on the principle of transparency and in particular require representatives to not knowingly be a party to lobbying activities with a lobbyist who is not registered.
Related Document