The Accountability Round Table is a non-partisan group of citizens with diverse backgrounds (journalists, lawyers, academics, former politicians and judges) and extensive experience in parliament, government and the courts.
The Round Table is dedicated to improving standards of accountability, transparency, ethical behaviour and democratic practice in Commonwealth and State parliaments and governments across Australia.
It is concerned that, in recent years, honesty and integrity in government has been eroded while maladministration and misconduct in public office have noticeably increased.
The Round Table is animated by the idea that government is a trust, that the officers of government, whether elected or appointed, are trustees for the people and as such are accountable to them. The government exists to serve the people's best interests and this, in turn, limits what is lawfully, administratively and ethically allowable to it.
Governments are entrusted in public office to act in the public interest. The primary means of ensuring they act pursuant to this trust is to ensure that politicians and public officials are held consistently and constantly accountable to the people.
The Accountability Round Table acts to strengthen the laws and practices of accountability in, for example, protecting electoral systems, the responsibility of parliaments in relation to the executive, public administration, combating corruption, and government's responsibility and responsiveness to its citizens.
The fundamental aim is to ensure integrity in the practices and processes of government and in the conduct of parliamentary and public officials.
ART BOARD MEMBERS

Chair: Fiona McLeod SC. Senior Counsel at the Independent Bar in Australia. Past President of the Law Council of Australia and the Australian Bar Association. Former Chair; Transparency International Australia.  Chair; ART June 2018 –
Deputy Chair: Lyn Allison, former Senator from 1996 to 2008, and former Leader of the Australian Democrats.
Directors;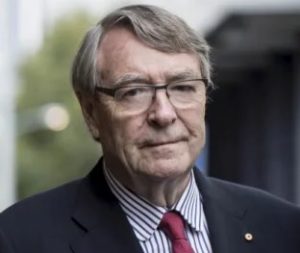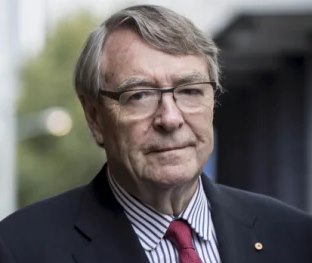 The Hon. Stephen Charles AO, QC, former Judge of the Court of Appeal, Supreme Court of Victoria, Lecturer Melbourne University Law School Master's Course on the Law of Royal Commissions and other Public Inquiries.
The Hon. Dr Ken Coghill, former Speaker (Legislative Assembly, Victoria) (Cain & Kirner governments), Associate Professor, Business and Economics, Monash University. Adjunct Professor Swinburne University.
Associate Professor Elizabeth M. Dax, AM,  former Director of the National HIV Reference Laboratory and a WHO Collaborating Centre in HIV and hepatitis diagnostics. Has a career history in medicine and science.  Now directs not-for-profit companies. Holds an active interest in government and politics.
The Hon. David Harper AM, QC, former Judge of the Court of Appeal, Supreme Court of Victoria, former President of the Graduate Union, University of Melbourne (1997-1999) and of VACRO (1995-2012) and, since 2001, President of the International Humanitarian Law Committee of the Australian Red Cross (Victoria).
Prue Innes, former Age Journalist, Member of the Australian Press Council.
The Hon. Dr Barry Jones AC, FAA FAHA FTSE FASSA FACE, former Federal Minister for Science and Technology, former Minister for Science, Customs and Small Business (Hawke government), former Victorian Labor Member of Parliament (in opposition during the Hamer government). Member, Executive Board of UNESCO Paris 1991-95. Visiting Fellow, Trinity College, Cambridge 2000-01. Author.
Professor Charles Sampford, (DPhil, Oxon), Foundation Dean of the Griffith Law School, Director, IEGL, The Institute for Ethics, Governance and Law (a joint initiative of the United Nations University, Griffith, QUT, ANU, Center for Asian Integrity in Manila and OP Jindal Global University, Delhi) President, International Institute for Public Ethics.
Rob Southey, retired management consultant and former partner in Cordiner King & Co. from 1988 to 2010 (Chairman 1991 to 2007), advising industry and government on chief executive appointments. He has experience of both industry (ACI International Ltd) and government (as an adviser to ministers in the Hamer and Fraser governments).  Served on a number of non-profit boards including the Winston Churchill Memorial Trust.
Dr Julia Thornton,   Chair, Victorian Branch, Australian Fabian Society . Former Research Associate, Social Science: School of Global Studies, Social Science and Planning, RMIT University. Former research assistant, Monash University.
Professor Spencer Zifcak, Allan Myers Chair in Law, Australian Catholic University, Director of the Institute of Legal Studies, Australian Catholic University; Barrister and Solicitor, Supreme Court of Victoria.
FORMER MEMBERS
Adjunct Professor, Dr Colleen Lewis, National Centre for Australian Studies, Faculty of Arts, Monash University.
Marcia Neave, AO, legal academic, public policy-maker and appellate court judge. She has held chairs at three Australian Universities and was appointed as Foundation Chair of the Victorian Law Reform Commission in 2001. In 2006 she was appointed a judge of the Appeal Division of the Victorian Supreme Court. From February 2015- March 2016 she presided over the Victorian Royal Commission into Family Violence. She is currently a Distinguished Professional in Residence at Monash Law School.
Professor Barbara Norman, Foundation Chair of Urban & Regional Planning and Director of Canberra Urban & Regional Futures (CURF), University of Canberra.
Des Pearson AO, former Auditor-General of Western Australia (1991-2006) and Victoria (2001-2012). Presently Non-Executive Director and Advisor on Governance, Accountability and Performance Reporting, Melbourne Health. Life Member and Fellow of CPA Australia; Life Member and Fellow of the Australian Institute of Management; National and Victorian Fellow of the Institute of Public Administration Australia; Fellow of the Institute of Chartered Accountants Australia; and Fellow, International Society of Engineering Asset Management.
The Hon. Kevin Rozzoli AM, former Speaker (Legislative Assembly, NSW) (Greiner & Fahey governments), Honorary Research Associate in the Department of Government at the University of Sydney, formerly National President, The Australasian Study of Parliament Group.
Angela Smith, former Senior Social Worker in the area of Adoption and Permanent Care of children.
The Hon. Tim Smith AM, QC, former Supreme Court Judge and former Commissioner of the ALRC and VLRC,  former Adjunct Professor, Monash University. Co-founder of ART. ART Chair 2009 – June 2018.
Dr David Solomon AM, former Chair Electoral and Administrative Review Commission, former Queensland Integrity Commissioner. Currently Adjunct Professor University of Queensland.
His Honour Michael Strong, former barrister, Prosecutor for the Queen, Judge of the County Court of Victoria, Vice-President of the Victorian Civil and Administrative Tribunal and Director of the Office of Police Integrity (Victoria).  Currently an Examiner (part time) at the Australian Crime Commission, Chair of the Australian Centre for Post-traumatic Mental Health and a director of Odyssey House Victoria.
John Button, (30 June 1933 – 8 April 2008). Senator for Victoria, 18 May 1974 – 31 March 1993. Former Minister for Industry, Technology and Commerce in the Hawke and Keating governments. Obituary in 'The Australian'.
Harry Evans, (7 February 1946 – 7 September 2014). Former Clerk of the Senate, Parliament of Australia from 17 February 1988 to 4 December 2009. Obituary in 'The Australian'.
Alan Hunt, AM, (9 October 1927 – 19 July 2013) Former member of the Victorian Legislative Council, 1961 until 1992.  Minister for Local Government, Minister for Planning and Minister for Education under the Bolte, Hamer and Thompson governments. Obituary, Parliament of Victoria.
Sid Spindler (9 July 1932 – 1 March 2008) Former member of the Australian Senate for the Australian Democrats from 1990 to 1996. Obituary in 'The Age'.
Professor Emeritus David Yencken AO, formerly: founding Chair, Australian Collaboration; Head, Centre for Environmental Planning, The University of Melbourne; Secretary for Planning and Environment, Victorian Govt; Chair, Australian Heritage Commission, Australian Govt. (Retired from ART)
The Hon Jim Carlton AO, (13 May 1935 – 24 Dec 2015) former Federal Minister for Health (Fraser government), former Secretary General of Australian Red Cross. Parliamentary Biography.
Barry Everingham, (1932 – 4 June,.2018)  Melbourne based author, broadcaster and journalist. Obituary in The Independent.
The Hon Alan Goldberg AO QC, (7 August 1940 – 23 July 2016) Former Justice of the Federal Court of Australia, former President of Victorian Council of Civil Liberties, former President of the Australian Competition Tribunal. Obituary, University of Melbourne
Anne Mancini, Author, Secondary School and CAE Teacher. (Retired Co-Founder of ART.)
The Hon Dr Race Mathews, former Federal Member for Casey (Whitlam government), former Victorian Minister for Community Services (Cain government), former Victorian Minister for Police and Emergency Services and Minister for the Arts (Cain government). (Retired Co-Founder of ART, Chair 2006 to 2009)
Bruce Grant, Author, High Commissioner in India and Ambassador to Nepal (1973‑1976), Chairman, Australia-Indonesia Institute 1988‑1991.
Carmel Benjamin AM, founder and former Executive Director of the Victorian Court Information and Welfare Network Inc. Former Chairperson of the Victorian Women's Prison Council, and consultant to the Law Reform Commission and to the Public Advocate.
Dr Genevieve Grant, Faculty of Law, Monash University.