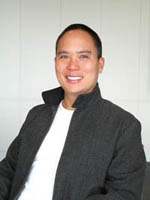 Melbourne Law School academic and political funding expert Dr. Joo-Cheong Tham will launch his new book "Money and Politics: The Democracy We Can't Afford" with a panel discussion on the challenges posed by money in Australian politics on Tuesday 3 August.
Speaking ahead of the launch, Dr Tham said that voters didn't have to look far to see how money has 'distorted and disfigured' Australia's democracy.
"The big mining companies have shown us the political power of corporate wealth" he says. "As a group it was reported they put aside $100 million for their ads against the proposed 'Super Profits Tax', with up to $2 million being spent each week to run the ads."
Dr Tham's book tackles the controversial role money plays in Australian politics and the fear that political power resides with only a few rich and powerful citizens and corporations.
Measuring transparency in public spending: Case of Czech Public e-Procurement Information System
Date: 2010-06
By:
Jana Chvalkovská (Institute of Economic Studies, Faculty of Social Sciences, Charles University, Prague, Czech Republic)
Jiří Skuhrovec (Institute of Economic Studies, Faculty of Social Sciences, Charles University, Prague, Czech Republic)
Big Ideas. ABC Radio National 621
6 June 2010
ARI SHARP
July 21, 2010
MAJOR donors to political parties in this federal election will be able to keep contributions secret for another 18 months under campaign finance laws that keep voters in the dark.
Buying influence at the expense of public confidence
June 21, 2010
Political donations will always arouse suspicion.
POLITICAL parties are also businesses: they have to be. But is it the business of politicians to solicit and accept substantial donations to party funds, especially when such gifts could be seen as potential buying-of-influence – or, to put it bluntly, a form of bribery in hope of future services rendered? Such conclusions, while perhaps simplistic, are inevitably drawn whenever or wherever the subject of party politics and corporate largesse arises.
Accountability Round Table member The Hon Dr Ken Coghill gets a mention.