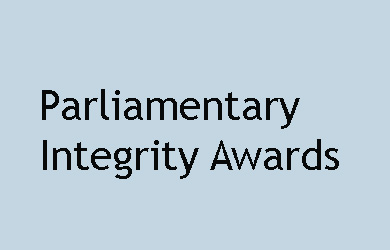 Swan song for former corruption fighter
| | |
| --- | --- |
| Source: | Stateline Victoria |
| Published: | Friday, March 12, 2010 12:00 AEDT |
| Expires: | Thursday, June 10, 2010 12:00 AEDT |
The head of one of Australia's most famous corruption inquiries, Tony Fitzgerald, laments the lack of political accountability in modern Australian politics.
JOSEPHINE CAFAGNA, PRESENTER: I spoke with Tony Fitzgerald in what he says is his last interview.
Tony Fitzgerald, thank you for coming onto Stateline
TONY FITZGERALD, FORMER ANTI-CORRUPTION COMMISSIONER: A pleasure, thank you.
JOSEPHINE CAFAGNA: Why has this been your swansong?
Madden hijacks inquiry
Source:
Stateline Victoria
Published:
Friday, March 12, 2010 12:00 AEDT
Expires:

Thursday, June 10, 2010 12:00 AEDT

STATELINE VIDEO & WEBSITE HERE

Thursday 11th March 2010
Tony Fitzgerald, QC
"Swansong" Speech 1100 am Monash University Law Chambers
The Accountability Round Table: Button – Missen Awards Launch

Much as I dislike speaking on public occasions, it's a privilege & pleasure to be here this morning with my colleague of many years, the Hon. Tim Smith QC, & his distinguished associates at the Accountability Round Table including, in random order, the Hon. Race Matthews, the Hon. Ken Coghill, the Hon. Alan Hunt, Professor David Yencken, Ms Julia Thornton, Ms Prue Innes, Mr Bruce Grant & Mr Barry Everingham.

Tim & I first met almost 30 years ago as part-time Australian Law Reform Commissioners. Since then, he's had an illustrious career as barrister & Supreme Court judge while I've periodically re-discovered how easy it is to attract unwanted controversy. I hope to avoid that today in this, my swansong, by noting that my comments are not directed to individual politicians, a specific political party or politics in a particular State & my opinions are simply those of an extremely fallible aging private citizen with children & grandchildren who is interested in Australia's future.