David M. De Ferranti, Justin Jacinto, and Anthony J. Ody, How to improve governance: a new framework for analysis and action (Brookings Institution Press, 2009).
Emphasizes the need for a comprehensive analytical framework that considers transparency, accountability, governance, and corruption throughout the calculus. Discusses how it can be applied to different countries to help analyze the current situation and identify potential areas for improvement, assessing their relative feasibility and the steps needed to promote them.
As a response to the NSW Joint Standing Committee on Election Reform report, the NSW Labor Government has moved to introduce caps to election spending and donations.
From The Australian
Keneally to cap political donations
Imre Salusinszky. From: The Australian September 21, 2010 12:00AM
THE NSW government will jump the gun on the commonwealth and other states and introduce caps on donations and campaign spending.
The laws cover donations from individuals and corporations, along with affiliation fees from unions and similar organisations, and are the first of their kind in Australia. But they do not go as far as recommended in a recent parliamentary report, setting the limit on donations to political parties at $5000 each year, rather than $2000 as suggested.
Campaign spending will be capped at $100,000 per candidate, plus $100,000 per electorate by political parties.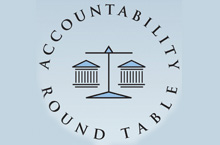 The minimum actions to restore Parliamentry integrity
Action to restore open and accountable government at a Federal level
1. Parliamentary reform
a) Independent presiding officers in both houses
b) Reforms to question time to enable it to function as part of the accountability process
c) Confirmation of Parliament's right to call the staff of Ministers and Parliamentary Secretaries to give evidence and repudiation of the so-called "McMullan Principle".
d) Ensuring adequate resourcing of Opposition and other parties and independent members.